Shoes and Wine Day Trip Saturday, March 14, 2015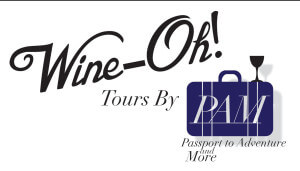 SOLD OUT
Shoes and Wine Day Trip                Saturday, March 14, 2015
Shoes and wine make everything fine! Wine-Oh! Tours by Passport to Adventure and More welcomes you on a trip to shoe heaven at Zappos Outlet Store followed by lunch and wine tasting at Forest Edge Winery. We will have additional wine tastings at Quibble Hill Winery and Mustique Winery before returning home. Get your friends together and join the fun!!
Zappos.com is the world's largest online shoe store. Shepherdsville, Kentucky, just south of Louisville is home to their 1 million square foot Fulfillment Center warehouse as well as the huge shoe outlet store!! The outlet receives new merchandise every day and carries thousands of brands such as Nike, Ugg, Nine West; as well as designers like Badgely Mischka and Kate Spade. Prices are 50% off the lowest discount price on every item, every day with some items featured at 60% and 70% off. Other daily special offers may occur at any time. On one of my shopping excursions there I purchased 6 pairs of shoes for a total of $96.00, including the shoe that appears above. They were $10.00!! A selection of clothing and accessories are also available at the same discounts.
After our shopping spree, we will proceed to nearby Forest Edge Winery, located in a beautiful country setting. Here we will relax and enjoy a wine tasting and lunch. We will then stop at Quibble Hill Winery for a wine tasting. We will enjoy a final wine tasting at Mystique Winery, before heading back home with our bargain purchases.
In order to get to the outlet in time for the best merchandise, we will depart from Evansville's east side at 8:00am (remember they will be one hour ahead of Evansville time). We should be back to our starting point by 7:00pm.
Price: $85.00 per person SOLD OUT   Payment in full is due at the time of booking. Booking deadline is Thursday, February 26, 2015. This tour requires a minimum number of participants by the deadline in order to operate.
For more information or to book this trip, please contact Pam Reimann at Passport to Adventure and More. Phone: 812-453-1771 or e-mail: Pam@PamsPassport.com. Details and Tour Policies are also available on our website at www.PamsPassport.com.
Included features: Round trip transportation from Evansville
Shopping time at Zappos outlet store
Wine tasting and lunch at Forest Edge Winery
Wine tasting at Quibble Hill Winery
Wine tasting at Mystique Winery
Gift bag of goodies
Door prize give-a-way